Bending Colours Design & Marketing Material
Artwork, Design, Design Kit, Film, Graphic Design, Marketing, Project, RBMH, Red Bull, Surfing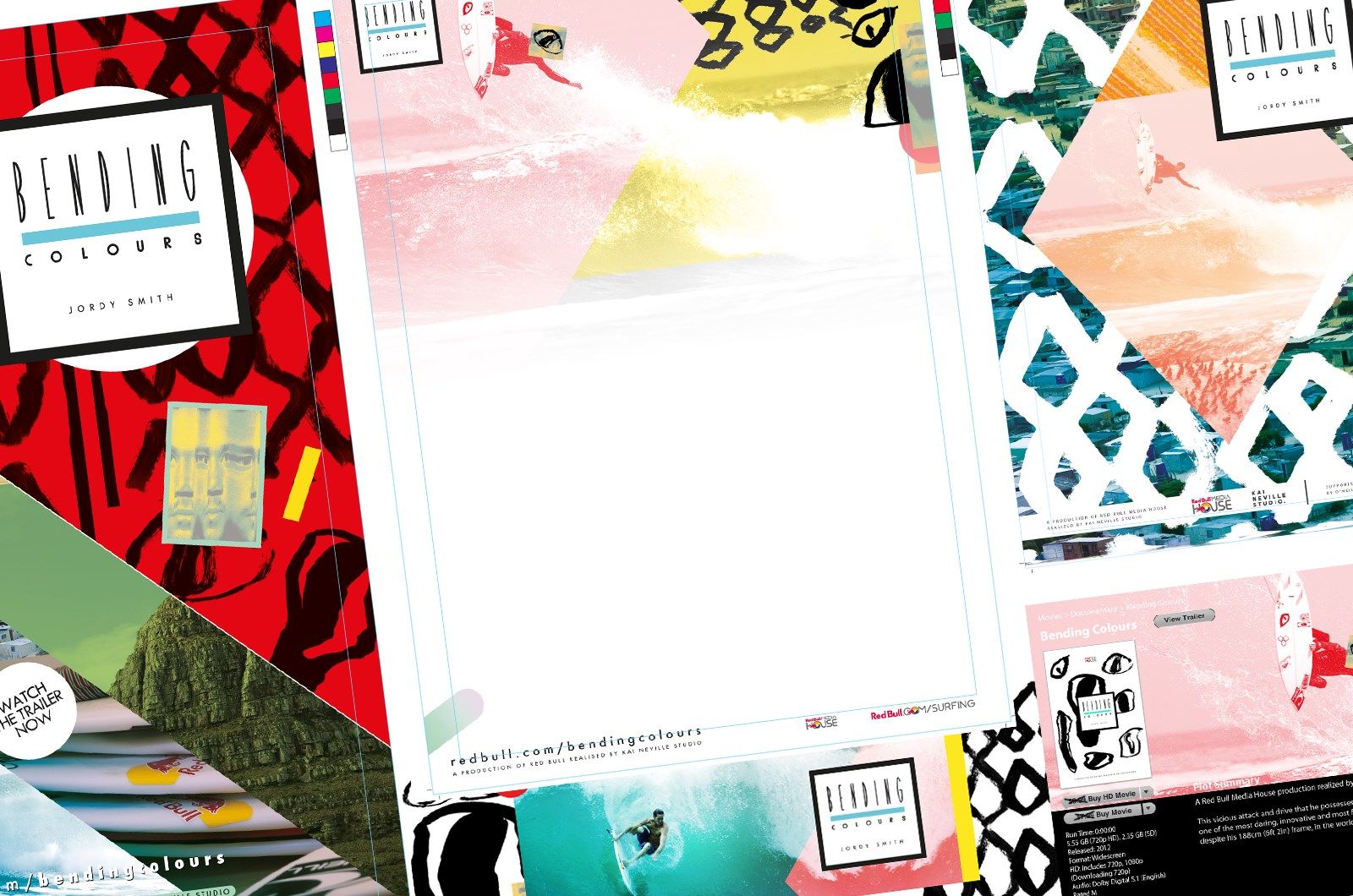 Client: RBMH
Project: Bending Colours, Marketing & Design Kit.
I designed and extended on marketing material for the release of the Bending Coloursfilm with RBMH / Kai Neville Studio. Tasks performed from in-house Branding Kit, Poster/s, Web Banners, Flyers, iTunes Page and Letterhead.
Note. Logo and Art element are a Tin and Ed and Kai Neville Studio creation.